Discussion Starter
·
#1
·
Introducing:
Harner's Fast Striking Sadie. Sadie is out of FC UKC HBCH John L's Doc (FC Wookie X FC Larsen's Sadie) female is out of FC Larsen's Jackson ( IFC Striker x FC Sadie) x Larsen's Tonya (Larsen's Stormie X Country Creek Diamond Rio)
Was running Moe tonight at my running grounds, Sadie got under some of the brush the leaves...showed a lot of boldness and got away from me. She is a dominate female out of the litter and shows she has a mean streak.
(Below)
Already looking for Mr. Cottontail.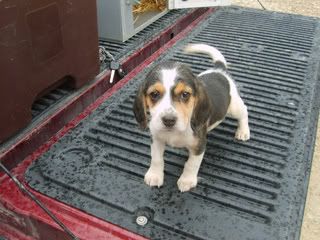 Thanks for looking. I'm extremely excited about this pup. If she works out she'll be the foundation of my kennel.